Sunday – Thursday
11:00am – 9:30pm
Friday & Saturday
11:00am – 10:00pm
Hack your summer barbeque by choosing Red Hot & Blue as your catering experts. We offer several catering options, depending on the level of service that you require. We will whip together an unforgettable meal for you and your guests. Full-Service Catering Plan This...
read more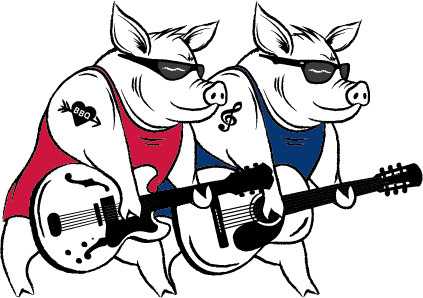 Red Hot & Blue has been around for 33 years and has multiple locations. In 1988, the first Red Hot & Blue restaurant opened in Arlington, Virginia. It was founded by friends who loved BBQ and blues music. The crew was disappointed that they couldn't find a place in the Washington D.C. metro area to get their desired combination, so they decided to open their own restaurant: Red Hot & Blue.
The name, Red Hot & Blue, was taken from the title of DJ Dewey Phillip's radio show that aired on WHBQ-AM in Memphis, Tennessee in the 1950s. His radio show introduced the world to Elvis Presley, Jerry Lee Lewis, and Johnny Cash. The popularity of this show broadened the audience for artists like B.B. King, Muddy Waters, Robert Cray, and Rufus Thomas. To set the mood, Red Hot & Blue has playlists of classic and current rhythm and blues songs playing in the background, as well as environmental designs and memorabilia throughout the restaurant that transport you back to that timeless era. The blues has had a significant impact on American culture, which we continue to honor by hosting live music events on our outdoor patio and dining areas. We regularly host local blues and jazz musicians to celebrate our history and provide an unforgettable experience for guests.
In the beginning, Red Hot & Blue only had one outdoor smoker for all the meats. The Alexandria County Health Department reportedly did not allow outdoor smokers, so whenever smoke was billowing high, a health director would arrive and ask the restaurant to turn it off. Pitmaster Sonny McKnight recalls how, when he was Red Hot & Blue's first employee, he would load the portable smoker onto his truck and drive for hours until the food was cooked to avoid confrontation with the health director!
Red Hot & Blue's commitment to high-quality ingredients and smoked meats has garnered us 32 years of success, as well as the following accolades:
Recognized as the "top BBQ chain in the country" by a major national consumer magazine

Named "Best BBQ" in the Washington Post Reader's Poll

Named "Best BBQ" in Northern Virginia in the Washingtonian Magazine

Named "Best BBQ" in Dallas by AOL City Search
In 2015, a national consumer magazine selected Red Hot & Blue as one of its seven quick picks for "good food at a good price."  The selection process wasn't limited to just barbecue chains–it included all sit-down restaurants, regardless of cuisine. Red Hot & Blue was the smallest chain (by number of units) to earn this distinction. Today, Red Hot & Blue has units in Texas, Missouri, Northern Virginia, Maryland, and North Carolina.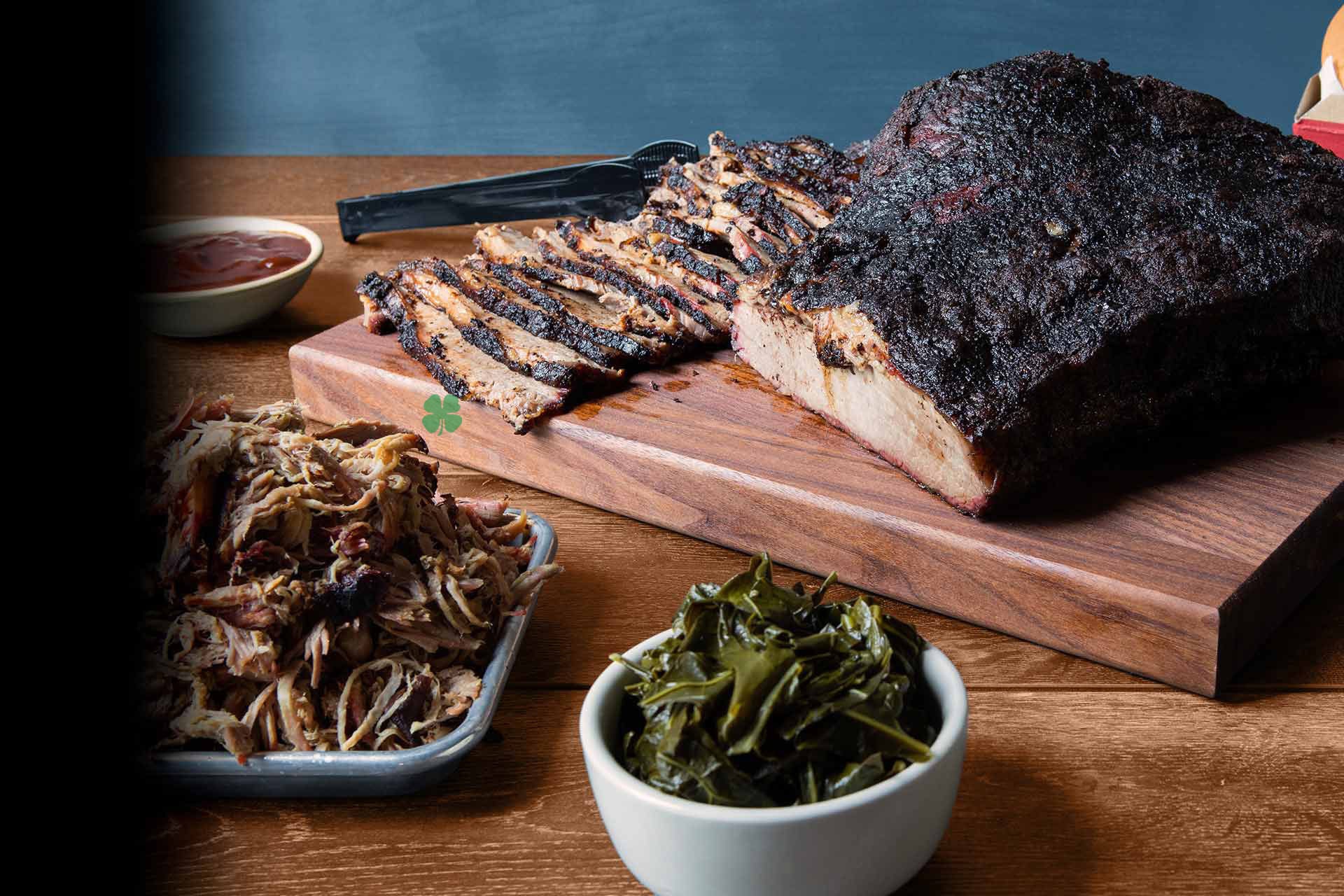 Red Hot & Blue offers a bevy of smoked meats including ribs, pork, chicken, brisket, sausage, wings, turkey and brisket burnt ends. The restaurant also boasts four signature barbecue sauces: Smokin' Hot, Carolina Vinegar, Sufferin' Sweet and Mojo Mild.
Our barbecue is a unique style of cooking that originated in states and cities across the southern United States, including the Carolinas, Texas, Memphis, and Kansas City. We use only the freshest meat and produce, which is then slow-cooked over hickory logs at low temperatures for an extended period of time. This gives you optimally cooked, melt-in-your-mouth barbecue that is sure to please. If you're looking for an authentic southern barbecue experience, be sure to check out Red Hot & Blue!
Our menu has a variety of options, including hot and cold sides, salads, and potatoes. Some of our most popular dishes among guests are Potato Salad, Mac' N Cheese, and BBQ Baked Beans. In addition to our delicious main course options, we also have a variety of scrumptious desserts! Our guests can't get enough of our fresh banana pudding, and we always keep sweet tea and lemonade on tap!
Annapolis, Maryland's capital city, is on Chesapeake Bay. Its historic district includes 18th-century brick houses and the domed 1700's Maryland State House. On Church Circle, the Romanesque-style St. Anne's Episcopal Church has Tiffany glass windows and a historic cemetery. The sprawling waterfront grounds of the United States Naval Academy feature beaux arts architecture, monuments and a naval history museum.
The capital of Maryland was originally called "Providence" when settled by the Puritans. It was later called "Anne Arundel's Towne" after the wife of Lord Baltimore, who owned the proprietary colony. It wasn't until a Royal Governor, Sir Francis Nicholson, moved the capital there from St. Mary's City that the small seaport received its present name. Sir Francis chose to honor Princess Anne, heir to the throne. In 1708, as Queen, she chartered her colonial namesake as a city. Her royal badge, with a crown over the entwined thistle of Scotland and Tudor rose of England, is depicted on the Annapolis flag.
Located about 40 minutes away from both Baltimore and Washington D.C., Annapolis is a great place for commuters to live. It's a 45-minute drive to get to the nation's capital and a 35-minute drive to Baltimore.  The 2020 census recorded its population as 40,812, an increase of 6.3% since 2010.