"The best pulled pork in Morrisville, NC"
Sunday – Thursday
11:00am – 9:00pm
Friday & Saturday
11:00am – 9:00pm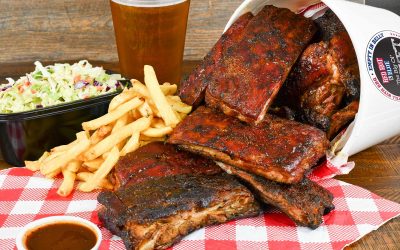 Do you have a special occasion or gathering with friends, family, or co-workers coming up soon? As you talk amongst yourselves, deciding who will handle which details, you find yourself drawing the short straw, and food is now on your To-Do list. No problem, how hard...
read more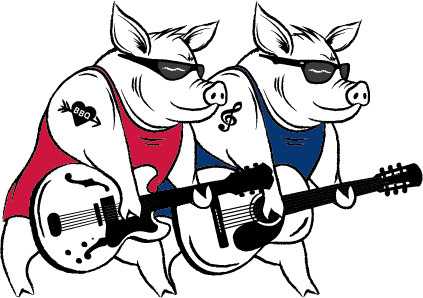 Red Hot & Blue
 is a 33-year-old multi-unit restaurant system in the BBQ category. The first Red Hot & Blue restaurant opened in Arlington, Virginia in 1988, started by friends who loved great BBQ and blues music. Unable to find a place anywhere in the Washington D.C. metro area to enjoy this combination, the crew decided the only way to get it done was to open a restaurant of their own – Red Hot & Blue.
The name, Red Hot & Blue, originates from the title of DJ Dewey Phillip's radio show that aired on WHBQ-AM in Memphis, Tennessee in the 1950s. Still popular and recognizable today, DJ Dewey Phillip's radio show introduced the world to Elvis Presley, Jerry Lee Lewis, and Johnny Cash and broadened the audience for artists like B.B. King, Muddy Waters, Robert Cray, and Rufus Thomas. The atmosphere at Red Hot & Blue captures the essence of this timeless era with environmental designs and memorabilia throughout the restaurant and featuring both classic and current rhythm and blues tunes playing in the foreground. We continue to pay tribute to the influence the blues has had on American culture through live music events on our outdoor patio and dining area. We host local blues and jazz musicians and artists regularly to celebrate our history and provide an unforgettable guest experience.
In the early days, Red Hot & Blue started with one portable, outdoor smoker in which all the meats were smoked. As the story goes, the Alexandria County Health Department did not allow outdoor smokers so whenever the smoke was billowing high, a health director arrived and asked the restaurant to turn it off. Pitmaster Sonny McKnight, Red Hot & Blue's first employee, recalls how he would load the portable smoker onto his truck and drive for hours until the food was cooked to avoid confrontation with the health director.
Red Hot & Blue's commitment to the highest quality ingredients and disciplined system of smoking meats has kept us at the top of the barbeque heap for 32 years, receiving the following accolades:
Recognized as the "top BBQ chain in the country" by a major national consumer magazine
Named "Best BBQ" in the Washington Post Reader's Poll
Named "Best BBQ" in Northern Virginia in the Washingtonian Magazine
Named "Best BBQ" in Dallas by AOL City Search
Additionally, in 2015 Red Hot & Blue was selected as one of seven quick picks for "good food at a good price" by a major national consumer magazine. The selection process was not limited to barbeque chains and included all sit-down restaurants from steak to Italian to Mexican. Red Hot & Blue was the smallest chain (by number of units) to garner this recognition.
AJB Capital, an Alternative Investments firm, purchased the business in April 2018 with a vision to restore the brand and reposition it for growth. Today, Red Hot & Blue has units in Texas, Northern Virginia, Maryland, and North Carolina. The brand's newest location built in Morrisville, NC features a new concept and characteristics AJB Capital plans to leverage to help grow the brand. The new concept called "BBQ Theater" is a fast casual, open kitchen concept that delivers an unmatched guest experience by bringing the food and the meat smoking process to the front of the house. Our smokers are visible upon entering the restaurant and we pull and slice meats on a seven-foot wooden butcher block upon receiving the guest's order. In addition, Red Hot & Blue is leveraging unique technologies to facilitate meeting guest's demands through our dine-in, curbside, catering, and delivery channels, and enhancing our guest interactions through mobile and online communication.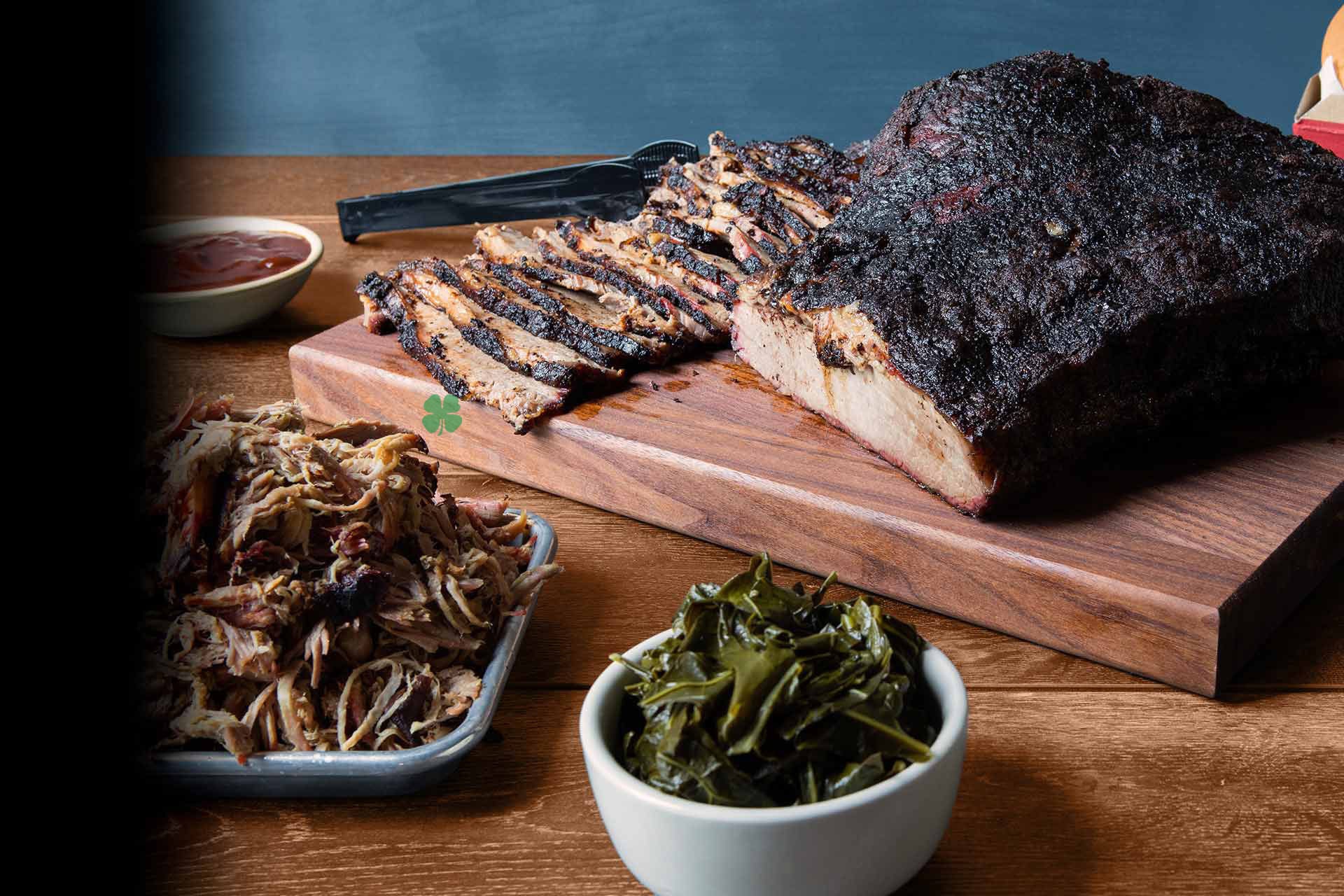 Red Hot & Blue's menu includes smoked ribs, pulled pork, smoked chicken, beef brisket, hickory smoked sausage, smoked wings, brisket burnt ends, smoked turkey, and signature barbecue sauces – Smokin' Hot, Carolina Vinegar, Sufferin' Sweet, and Mojo Mild.
Our barbecue is a unique style of cooking that originated in the southern United States and cities – Carolinas, Texas, Memphis, and Kansas City. We use fresh meat and produce that is slow cooked using hickory logs over low temperatures for a long time. This results in tender, melt-in-your-mouth barbecue that is absolutely delicious. If you're looking for an authentic southern barbecue experience, be sure to check out Red Hot & Blue BBQ in Morrisville, NC !
Our menu features hot and cold sides, and salads and spuds. Our guest favorites include Potato Salad, Mac' N Cheese, and BBQ Baked Beans. In addition, we have a variety of tasty desserts, the fresh banana pudding is our guest's favorite, and plenty of sweet tea and lemonade on tap!
Morrisville is a town located primarily in Wake County, North Carolina, United States (a small portion extends into neighboring Durham County). The U.S. Census Bureau estimated the town's population to be 28,846 as of July 1, 2019. Morrisville is part of the Research Triangle metropolitan region. Morrisville is a tech town and is ranked as a top place to live in North Carolina!
The area was originally named in 1852 after Jeremiah Morris. Morris donated land to the North Carolina Railroad for a depot, water tower, and other buildings. The town continued to grow as a result of the rail line and its location at the intersection of roads leading to Chapel Hill, Raleigh, and Hillsborough.
Morrisville's location adjacent to the Research Triangle Park, Raleigh-Durham International Airport, and Interstate 40 makes it an attractive location for offices, light industry and hotels. Companies based in Morrisville include Oracle, Syneos Health and Lenovo (U.S. operational center).  It is home to Lake Crabtree County Park, where families can explore the outdoors, complete with hiking, single-track mountain biking, playgrounds, and seasonal boat rentals on a 520-acre lake.